Click HERE to subscribe.

A subscription to Automata Magazine is

$5.00US per issue

($30.00US per year).
When you subscribe, you'll be asked to enter your name and email address. You can pay with a credit card via Stripe or through your PayPal account. Both of our payment gateways are safe and secure ways of paying. Once you have subscribed, you will be billed automatically every second month for the next issue.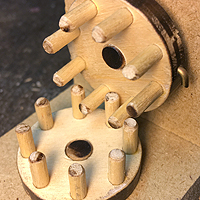 When you subscribe to AM, you'll have access to all back issues of the magazine. We are also working on some additional premiums that will be available to subscribers only at no additional cost.
   Once you have signed up, you'll have your own account page that you can access by signing in as a subscriber.

If you would like to see the magazine before signing up, you can download the first two issues free of charge here.
* * * * * * * * * * *
GIFT SUBSCRIPTIONS

Unfortunately, we have no mechanism for easily entering gift subscriptions. If you would like to give someone a gift subscription to Automata Magazine, you can do it like this:
Enter a subscription for your friend as you normally would, with their name and email address and your own payment information
You can tell them the password you created for them or just ask them to immediately reset it
Send us a note at automatamag@comcast.net and put "Gift subscription" in the subject line. Include the recipient's name and e-mail address in your note
We will be happy to send a note to your recipient, saying that you have entered a subscription to Automata Magazine in their name.