Below is the international team that brings you Automata Magazine.
Marc Horovitz – Editor (USA)
Marc started Automata Magazine in 2019. He has been building automata for 20+ years and has work in museums and private collections. 
Debbie Morgan – Publisher and Subscription Manager (NZ)
Debbie makes sure that subscriptions run smoothly and bills are paid. She became involved in Automata Magazine through her Dad, who is an avid maker of automata.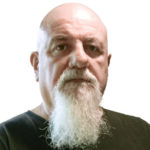 Stephen Spicer – Art Director  (UK)
Stephen has been interested in automata since he was small, inspired by seaside amusement arcades. He later began to think about making his own, but it wasn't until he had access to a laser cutter that some took shape.
Sari Horovitz – Copy Editor (USA)
Sari is a huge fan of automata in all shapes and sizes. She most enjoys the amazing virtuosity and creativity of automata makers.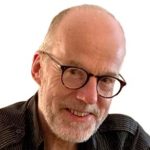 Martin Edwards – Copy Editor (UK)
An electronics hobbyist since childhood, Martin incorporates electronics and microprocessor control into his automata. However, inspired by Automata Magazine, he is now learning and applying some more traditional techniques!
Jim Coffee – Forum Moderator (USA)
Jim has just two priorities in his life…his wife and automata.
He designs and creates automata near San Diego, California.