Automata Magazine 

 is now taking paid advertising. 
We are an online publication that is focused on a specific aspect of kinetic sculpture—automata. Automata Magazine covers all aspects of automata, including collecting, construction, design, artist profiles, mechanisms, tools and techniques, and more. This art form is becoming more and more popular as time goes on, as evidenced by Automata Magazine's growing circulation.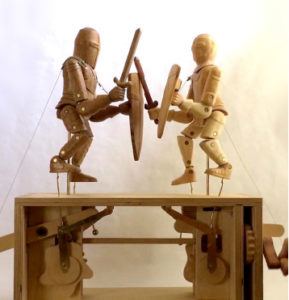 By advertising in 
Automata Magazine
 you'll be showing your product to hundreds of readers. Our readers come from all walks of life and from many parts of the world. They represent makers of all skill levels, as well as collectors and enthusiasts.
Click here
 for a PDF containing complete information about our ad sizes, rates, requirements, and contact information.